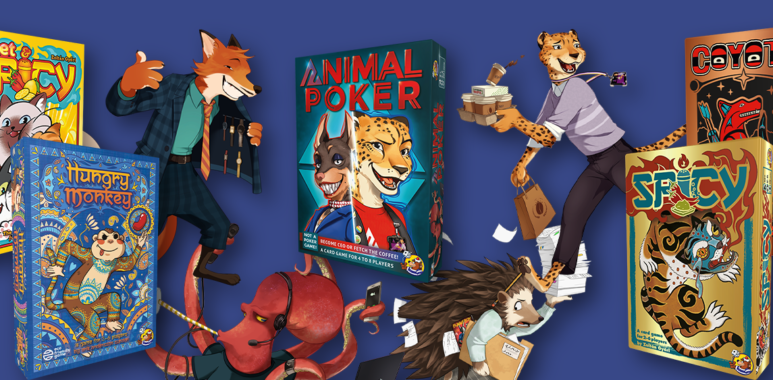 HeidelBAER-News
News
Raffle
Animal Inc. Character Quiz
Do you already know the Animal Inc. employees from our game Animal Poker? No? Then it's about time! We have uploaded the "confidential" personnel files of the employees for you on our website. There you can take a look behind the scenes and get to know the structures of Animal Inc. even better. Take a look at our intern Meryn – and crawl to the bigwigs!
Click here to read more about Meryn
And that's not all, of course. You can test your newfound knowledge about the animals directly in our new raffle! There you have to answer one question about each employee and if you have answered all of them correctly, then you are not only more than familiar with our Animal Poker, you also have the chance to win something! You can win our card games Animal Poker (of course), Coyote, Spicy and our two novelties Hungry Monkey and Sweet & Spicy!

Now let's get started: We wish you lots of fun and good luck in the big world of Animal Inc! The raffle runs until 31.08.2022.