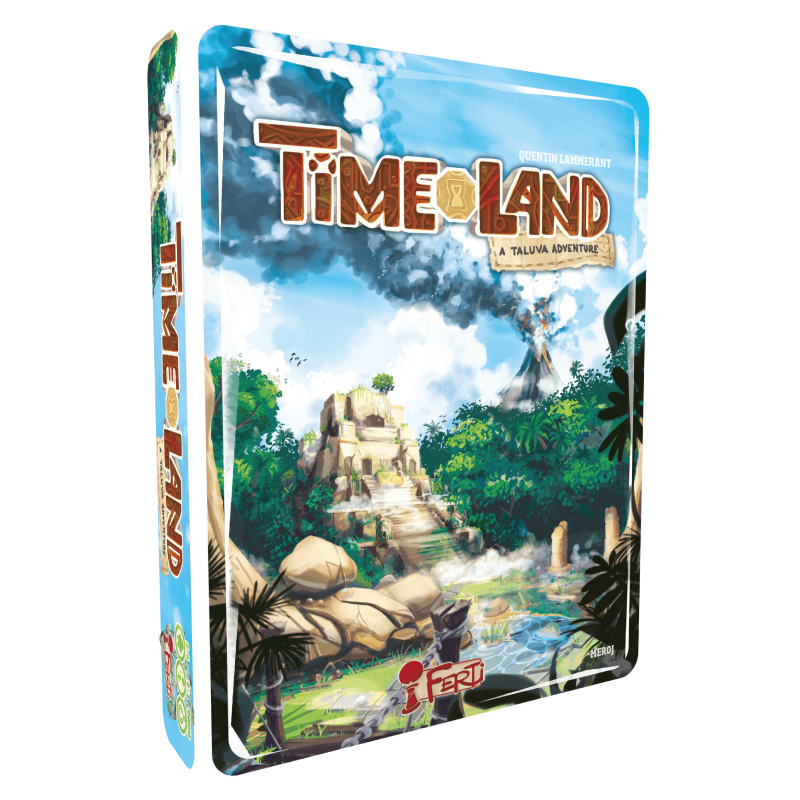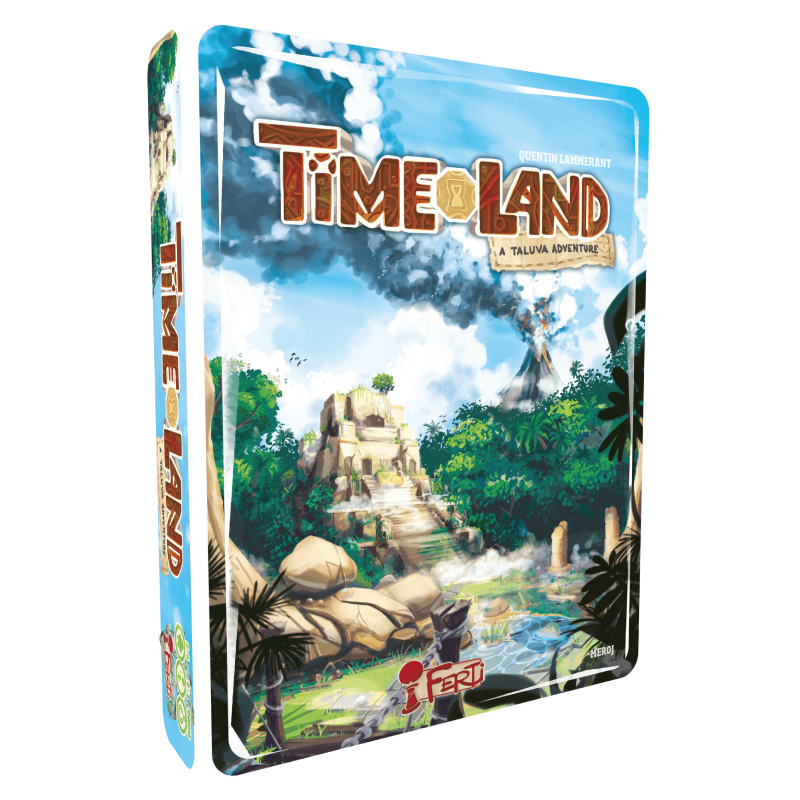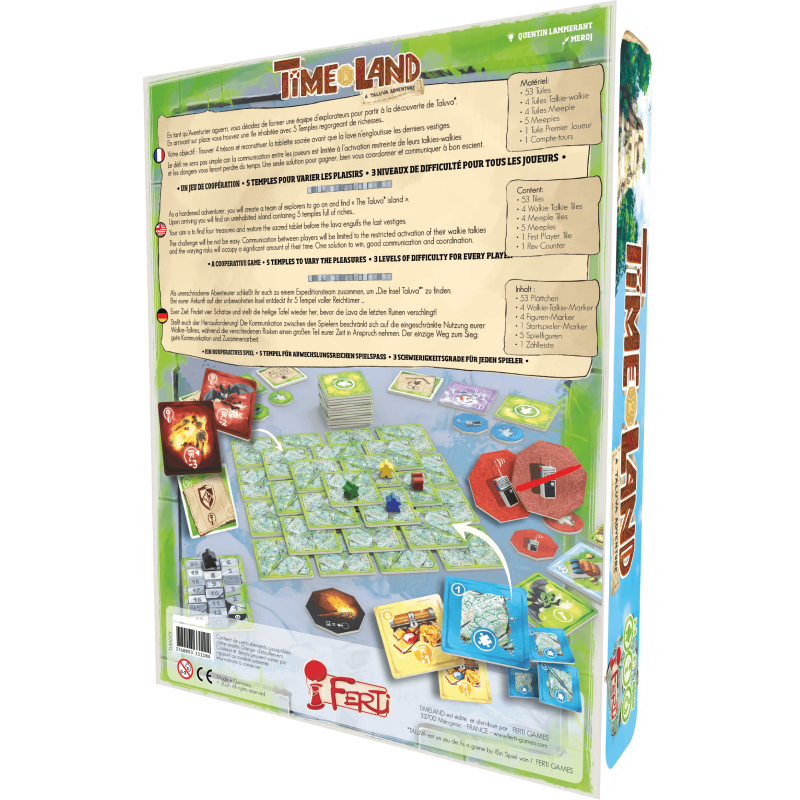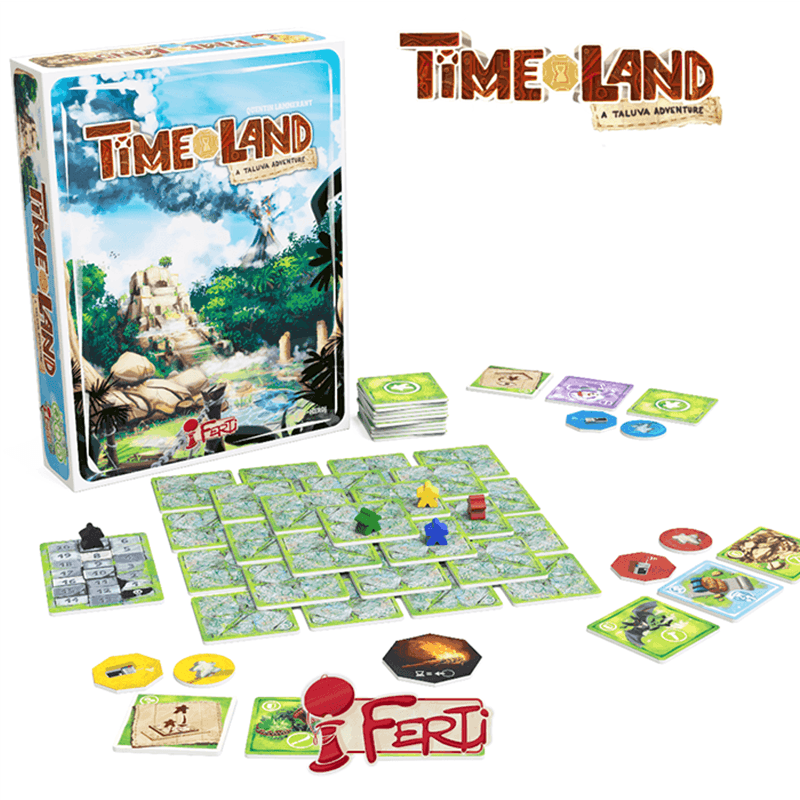 Description
• Discover the secrets of the temples on Taluva
• A cooperative adventure game
• 2-4 players, 40 minutes, 8 years and up
EXPLORE THE MYSTERIOUS TEMPLES ON TALUVA!
---
What is Timeland?
The cooperative adventure game Timeland takes players to the island of Taluva, where there is lost treasure to be found. The common goal is to explore one of the five temples on Taluva and to recover four treasures and assemble the sacred stone tablet in a limited time in order to succeed.  Each treasure buys the expedition more time, but there are also dangers lurking in the temples of Taluva and in addition the only means of communication is a walkie-talkie, which can only be used temporarily.
How is Timeland played?
Each round consists of one of three possible actions. You can either move, reveal a temple tile or use an adventurer tile. Each of these actions can move the team forward. However, the actions should be planned wisely, because time is a limited resource when exploring and discovering. After all players have performed their actions, it is necessary to rely on fate, which is sometimes favourable to the group, but can also end the expedition quickly.
If all objectives are fulfilled before the end of the rounds, the expedition team is successful and can venture to other more complex temples on Taluva. For inexperienced explorers, there are also less complex temples to explore on Taluva.