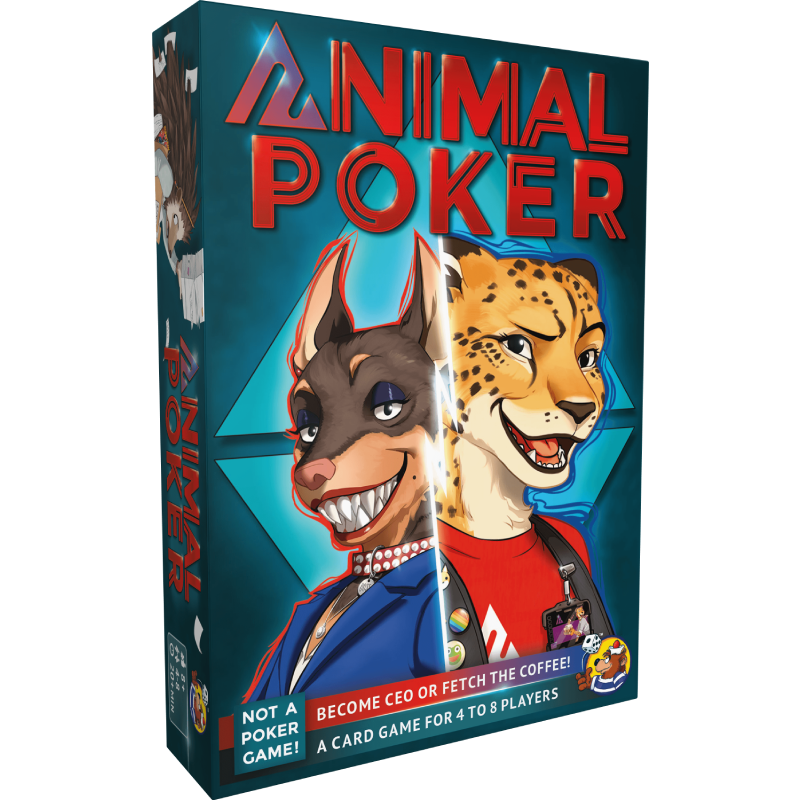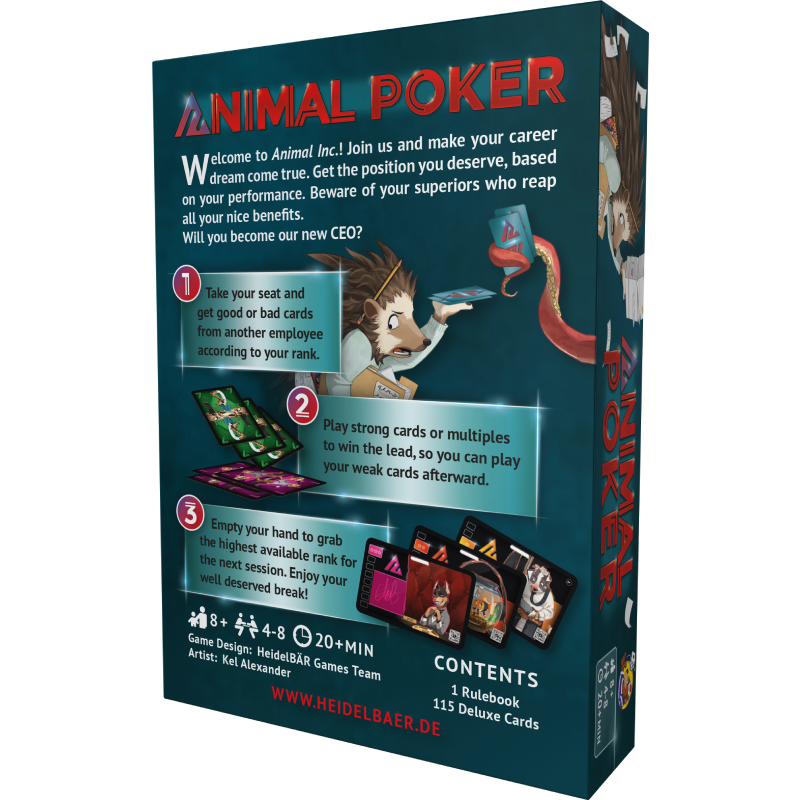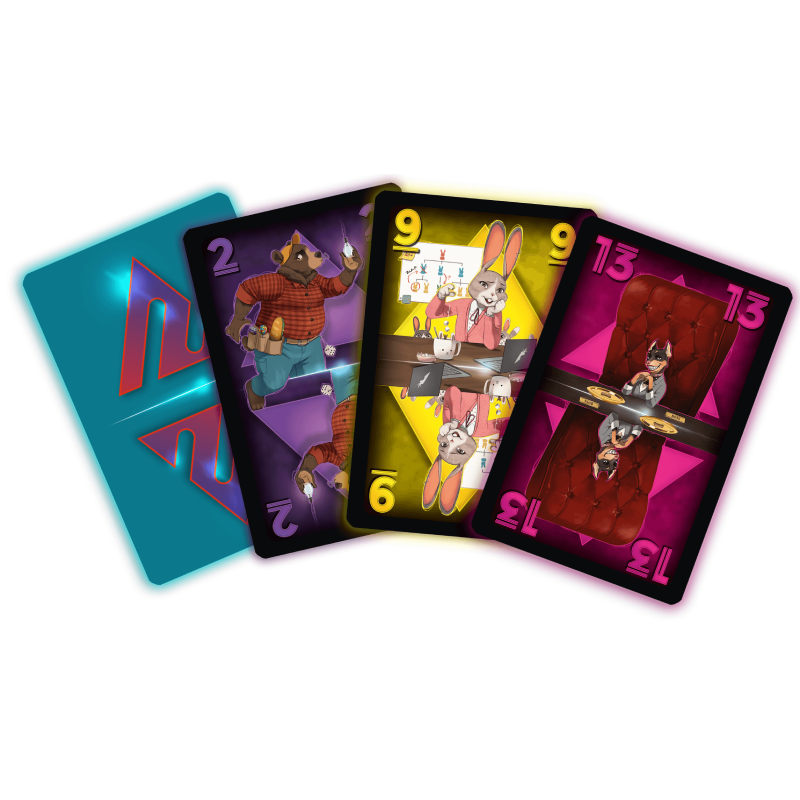 Description
• Become the top dog
• The beastly good card game
• 2-8 players, 20 minutes, 8 years and up
Welcome to Animal Inc.! Join us and make your career dream come true. Get the position you deserve, based on your performance. Beware of your superiors who reap all your nice benefits. Will you become our new CEO?

What is Animal Poker about?
Animal Poker is the beastly good card game about the unfair lief of promotion and demotion. Become the new boss in Animal Inc. from now on or stay the intern forever.
How to play Animal Poker?
Animal Poker is played in several rounds, so players can decide how long a game should last. First, the players sit down at the table according to their roles. The trainee deals the cards and the superiors at Animal Inc. exchange their bad cards for the good cards of the subordinates. The boss is the starting player and can play one or more cards of the same number. The following players must choose to play the same number of cards, cards with the same number, or cards with a higher number. Players may also pass at any time during their turn. The trainee's job is to clean up all the cards at the end of the round. The winner is the player who has the highest position in the last round.
Will you become the future CEO?

---
Related News for Animal Poker
Only logged in customers who have purchased this product may leave a review.